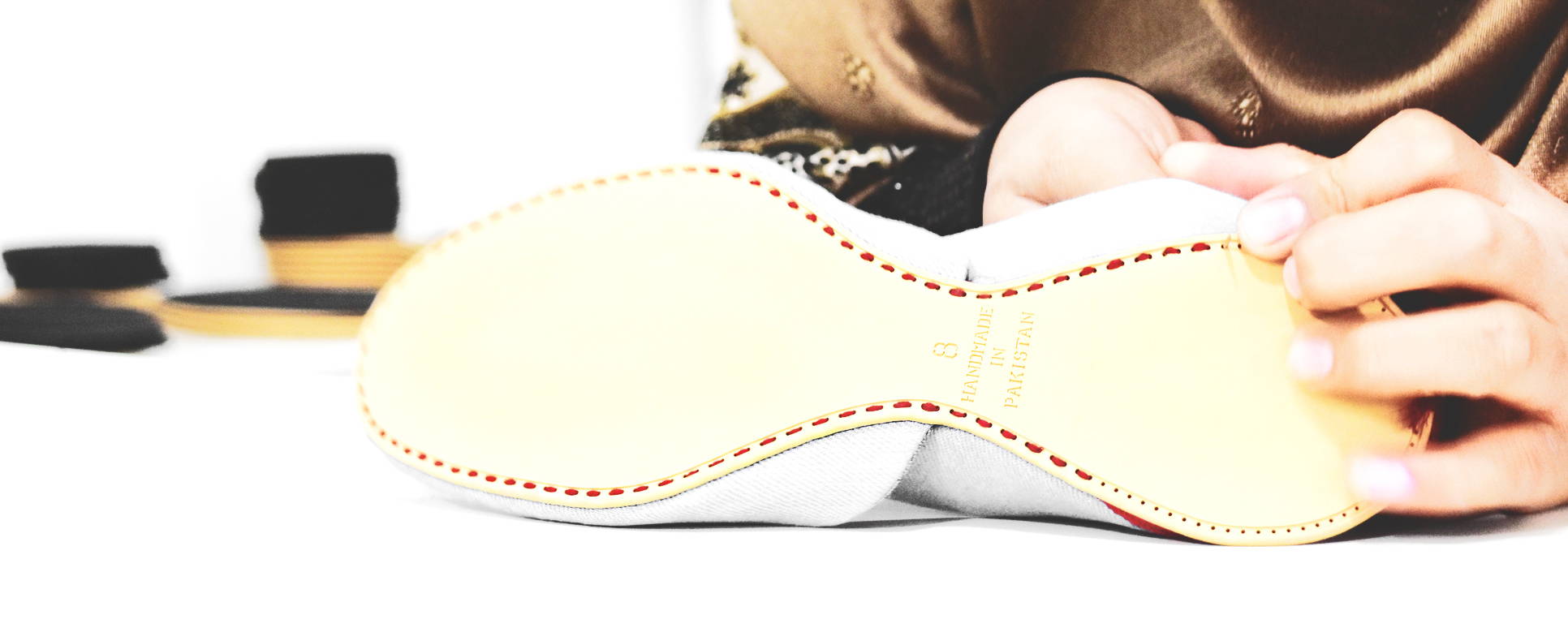 All ONE432 artisans receive a guaranteed living wage, in addition to their profit share from each shoe sold.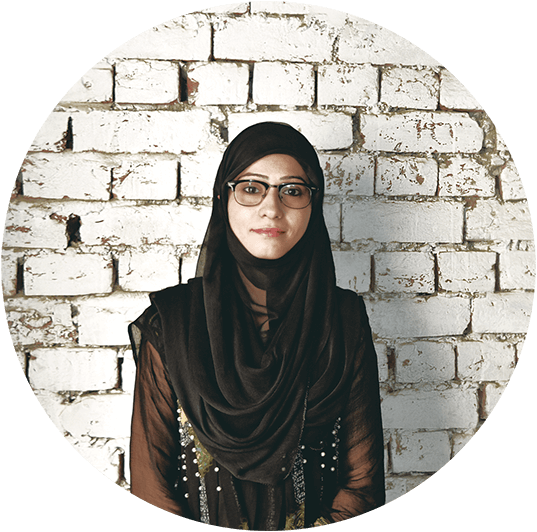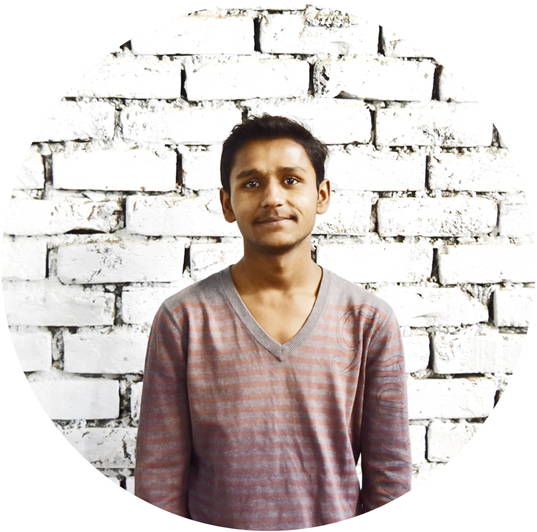 Ahsan was waiting tables at a local cafe before he came to us, wanting to train in the craft of Jutti making. His remarkable curiosity and natural ability to pick up new skills led him to learn all the processes involved in making our juttis and he has become an integral member of the ONE432 family. Many production and quality processes that we implement today stem from him.
Arshad was the very first artisan who had the courage to join our vision. He has been an integral part of prototyping and developing the ONE432 Jutti since we started our journey 3 years ago. A second generation shoemaker, originally from Karachi, Arshad is a true artist at heart who loves creative challenges and reinventing traditional techniques through contemporary design.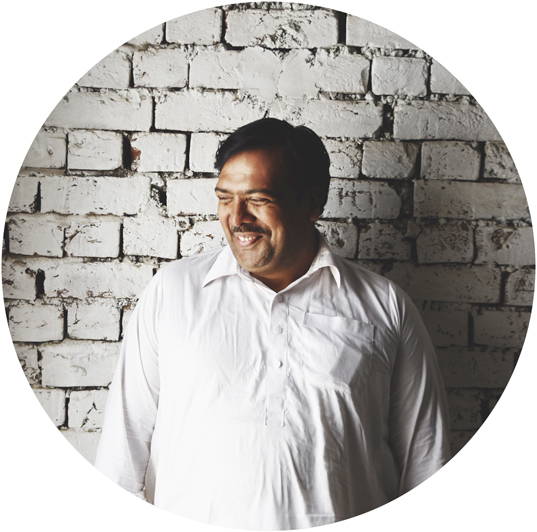 Babar is known to be one of the most talented hand embroiderers in the industry and has developed intricate works for some of the oldest and most respected couture houses in Pakistan. A second generation artisan with 25 years of experience, Babar has earned the title of "Ustaad" (Master) in the art of hand embroidery. He brings a keen eye for quality and an unparalleled encyclopedia of techniques and craft.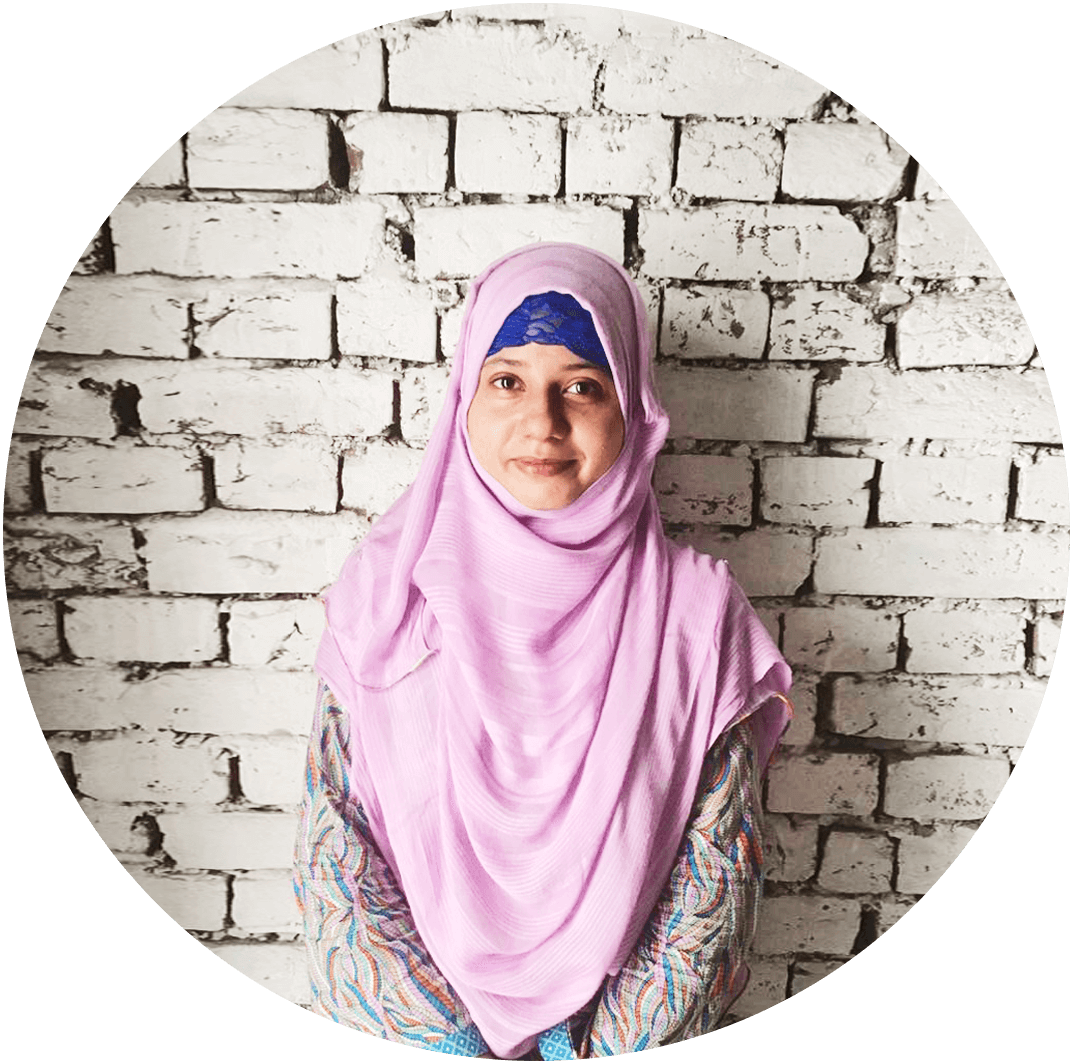 Madiha is the newest addition to the ONE432 family. She joined after graduating from a vocational school. Her versatility comes from an inspiring "can do" attitude that can be rare amongst many experienced stitchers. She has been eagerly improving her sewing abilities to handle some complex design development of our shoe uppers.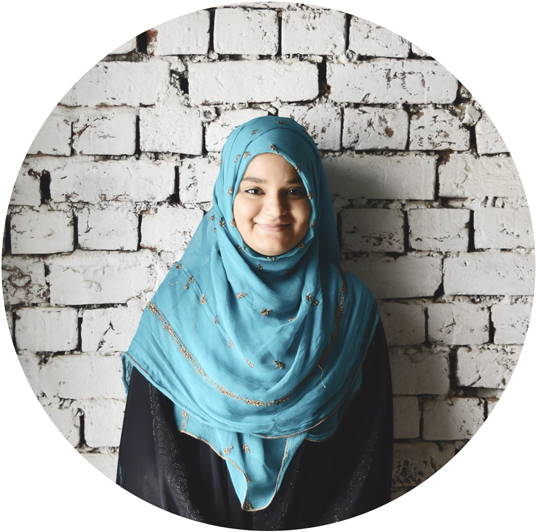 Rafia maybe soft-spoken and shy, but she lets her work do all the talking. She has an exemplary sense of professionalism and integrity towards her work. When she came in, she had never held a needle in her hand; now she is the quickest cobbler in the company and is the superstar behind all of our hand embroidered detailing.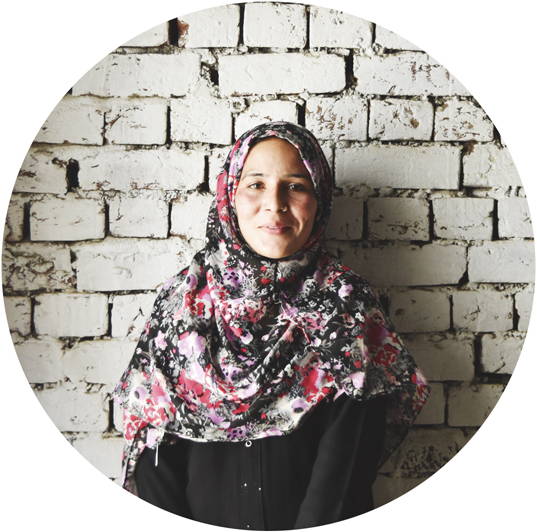 Kirin
APPRENTICE EMBROIDERER
Kirin joined us as an apprentice to Babar. She had very little previous experience in hand embroidery, but has demonstrated a special knack for learning and retaining intricate beading techniques synonymous to our cultural heritage . We love having her 4 year old son, Akbar, come visit us at the studio and play with our drawing tools.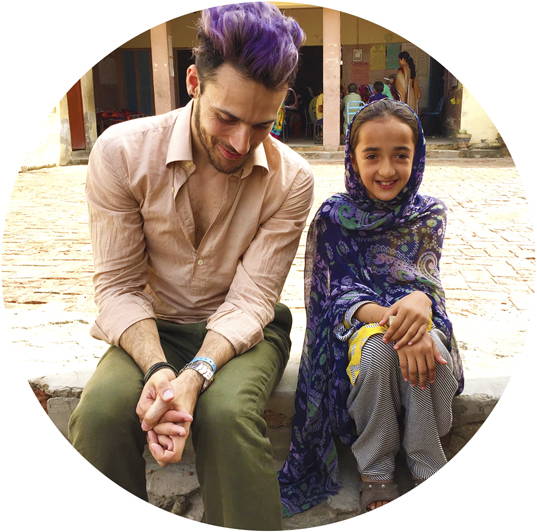 Ammar
FOUNDER | Design, NYC
Ammar's spent his childhood between Boston, Geneva, and Lahore, before moving to Pakistan permanently to start his menswear label. The next 10 years saw Ammar Belal Menswear grow to be a premier lifestyle brand with Ammar winning national design awards for "Best Emerging Talent", "Best Original Song" and "Best Menswear". The retail success of his namesake label left Ammar wanting to explore new challenges beyond a corporate fashion empire and reevaluate a personal identity focused on community.
Ammar was the first individual from South Asia/Middle East region to be offered a place in the prestigious Parsons MFA Fashion program, where he conceived ONE432, and was recruited to teach straight after his New York Fashion Week debut. His trans-disciplinary narrative as a Professor of BFA Fashion (Senior Thesis) with BBA Entrepreneurship (Design & Mgmt.) is part of an evolving vision to explore the harmony between Fashion, Critical Awareness, and Social Impact. Along with teaching at Parsons School of Design, Ammar continues to design for a few key patrons of his eponymous custom menswear label in New York.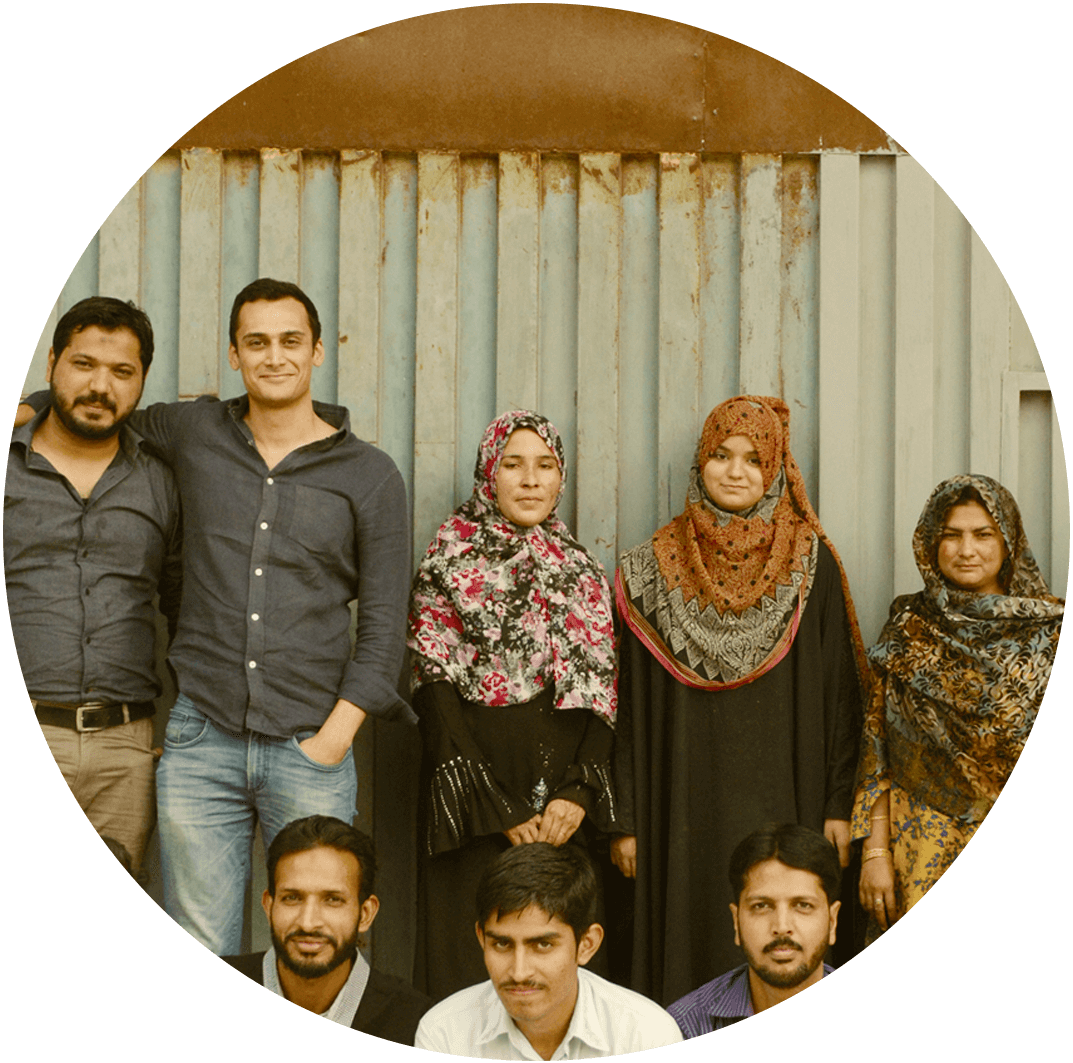 Umar
FOUNDER | Operations, PAK
Umar brings a unique global perspective into his endeavors. He completed his basic and secondary education in Switzerland before moving to New York to attend NYU. After working for a Luxury Real Estate Developer in New York, he found his passion in "buildings things". In 2013, he returned to Pakistan to start a knitwear garment factory that gradually scaled to produce 100,000 pieces a month. The success of the company however could not hide the glaring systemic disenchantment of the factory worker in the global apparel industry; condemning entire communities into a loop of subsistence living.
Umar's insights and industry experience were invaluable in the realization of ONE432. He is responsible for creating and operating the 50/50 give back model, while balancing global quality standards with ethics, and a culture centered on community.