Hand Embroidered by 4th Gen Craftsmen
Spring Bullion Embroidery and Beads with each piece cut and sewn completely by hand. 
Fully Hand Stitched Sole
Using a centuries-old craft (1 Shoe, 8 Hrs, 32 processes) that ensures durability with luxury. 
Care
Use a damp cloth to clean. Dab with clothing detergent when necessary.  
Handloom woven, 100% Recycled 60/40 Cotton & Upcycled Leather
with chambray lining for a cosy and breathable upper. 
High Intensity Rubber Sole
Fortified with a 1cm heel and anti-slip front pad.
EVA Contoured Foam Insole
Creates a cushioned heel with arch support for long outdoor use.
Ships within 7 - 10 business days.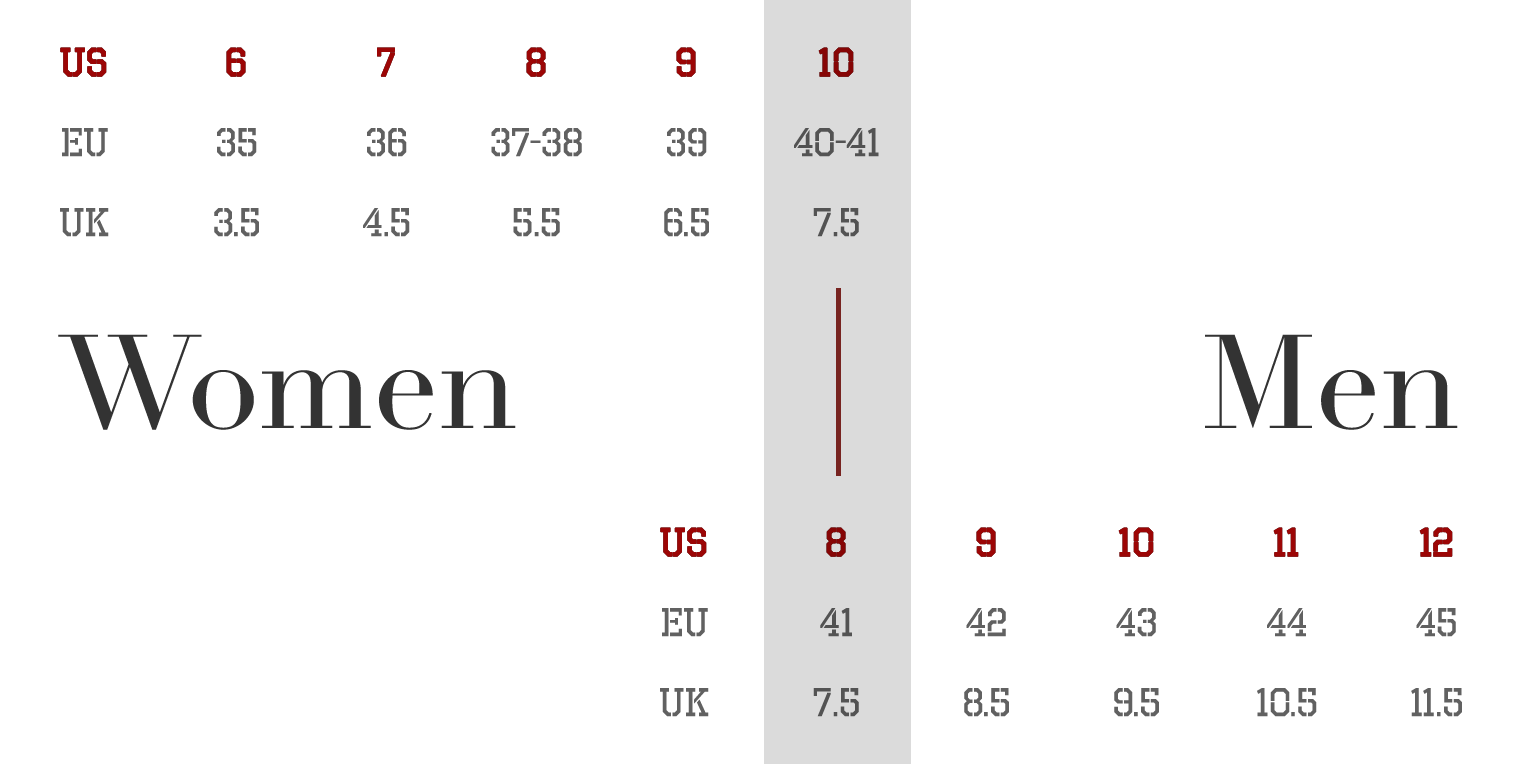 ONE432 Juttis rely on a centuries old "Full Symmetrical Construction" (No difference in the LEFT or RIGHT foot), that allows the front half to pivot and mold to the unique shape of your feet from wear. 
Your Juttis should feel slightly snug at first. This is key in the process of them stretching and adapting to become your most comfortable shoe. 
Half sizes should size down. We recommend exchanging for a bigger size only if your toe is "curling", when you try walking a few steps. 
Upholding its timeless tradition of versatility, all Juttis come with 2 sets of insoles (normal and extra cushioned), that can be used interchangeably or in combination to further support half sizes and multipurpose wear. 
Feel free to email us for help with choosing the right size. info@one432.com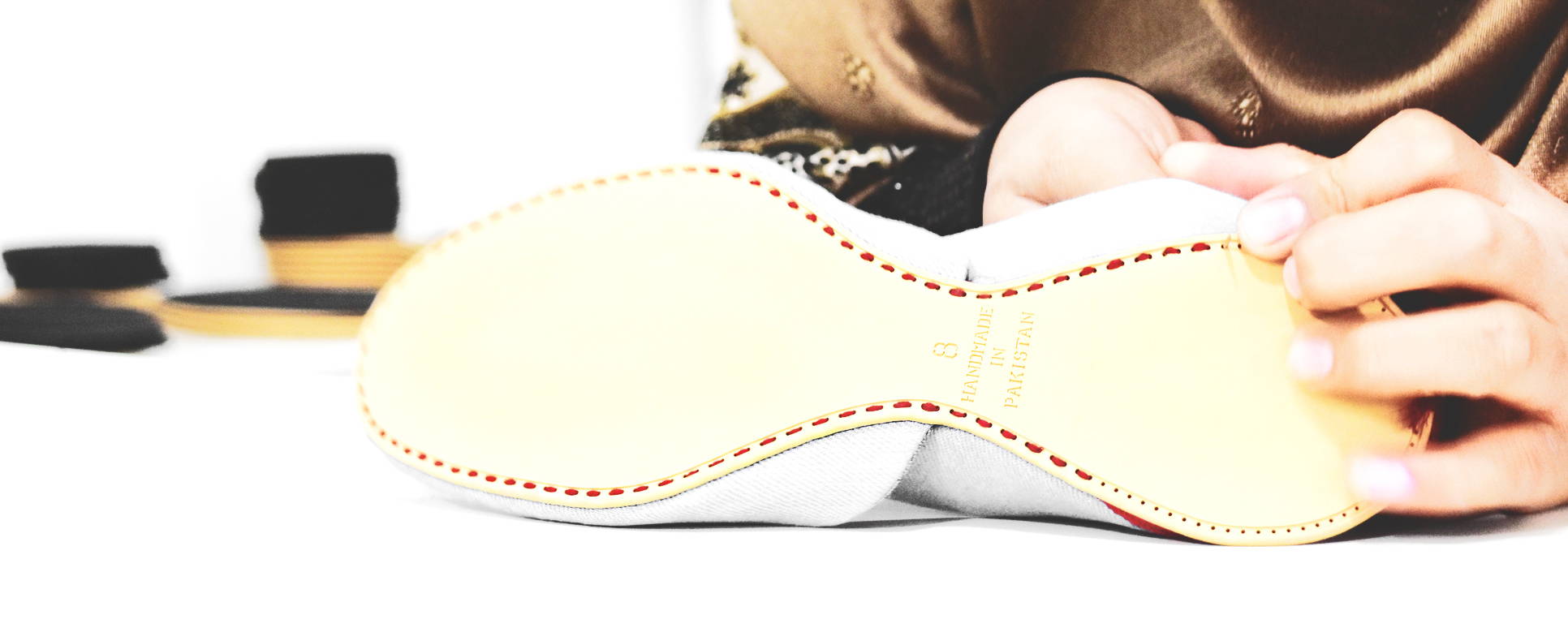 All ONE432 artisans receive a guaranteed living wage, in addition to their profit share from each shoe sold.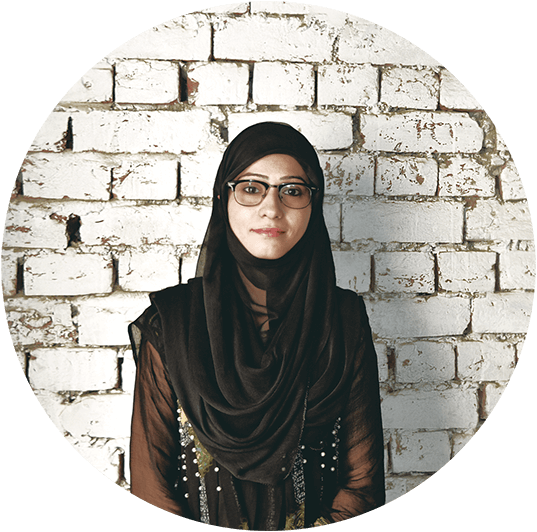 Kirin joined us as an apprentice to Babar. She had very little previous experience in hand embroidery, but has demonstrated a special knack for learning and retaining intricate beading techniques synonymous to our cultural heritage . We love having her 4 year old son, Akbar, come visit us at the studio and play with our drawing tools.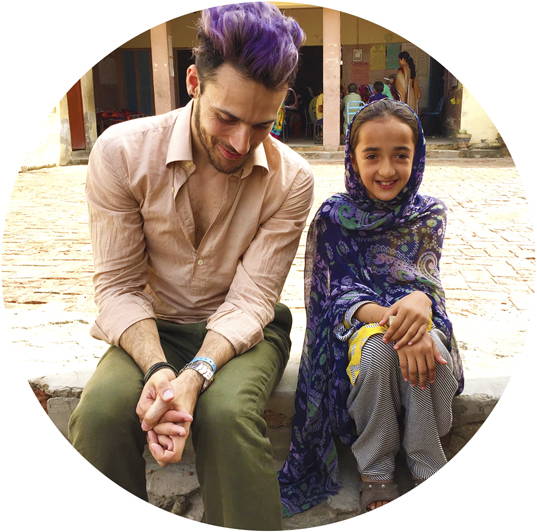 Ammar
FOUNDER | Design, NYC
Ammar's spent his childhood between Boston, Geneva, and Lahore, before moving to Pakistan permanently to start his menswear label. The next 10 years saw Ammar Belal Menswear grow to be a premier lifestyle brand with Ammar winning national design awards for "Best Emerging Talent", "Best Original Song" and "Best Menswear". The retail success of his namesake label left Ammar wanting to explore new challenges beyond a corporate fashion empire and reevaluate a personal identity focused on community. 
Ammar was the first individual from South Asia/Middle East region to be offered a place in the prestigious Parsons MFA Fashion program, where he conceived ONE432, and was recruited to teach straight after his New York Fashion Week debut. His trans-disciplinary narrative as a Professor of BFA Fashion (Senior Thesis) with BBA Entrepreneurship (Design & Mgmt.) is part of an evolving vision to explore the harmony between Fashion, Critical Awareness, and Social Impact. Along with teaching at Parsons School of Design, Ammar continues to design for a few key patrons of his eponymous custom menswear label in New York.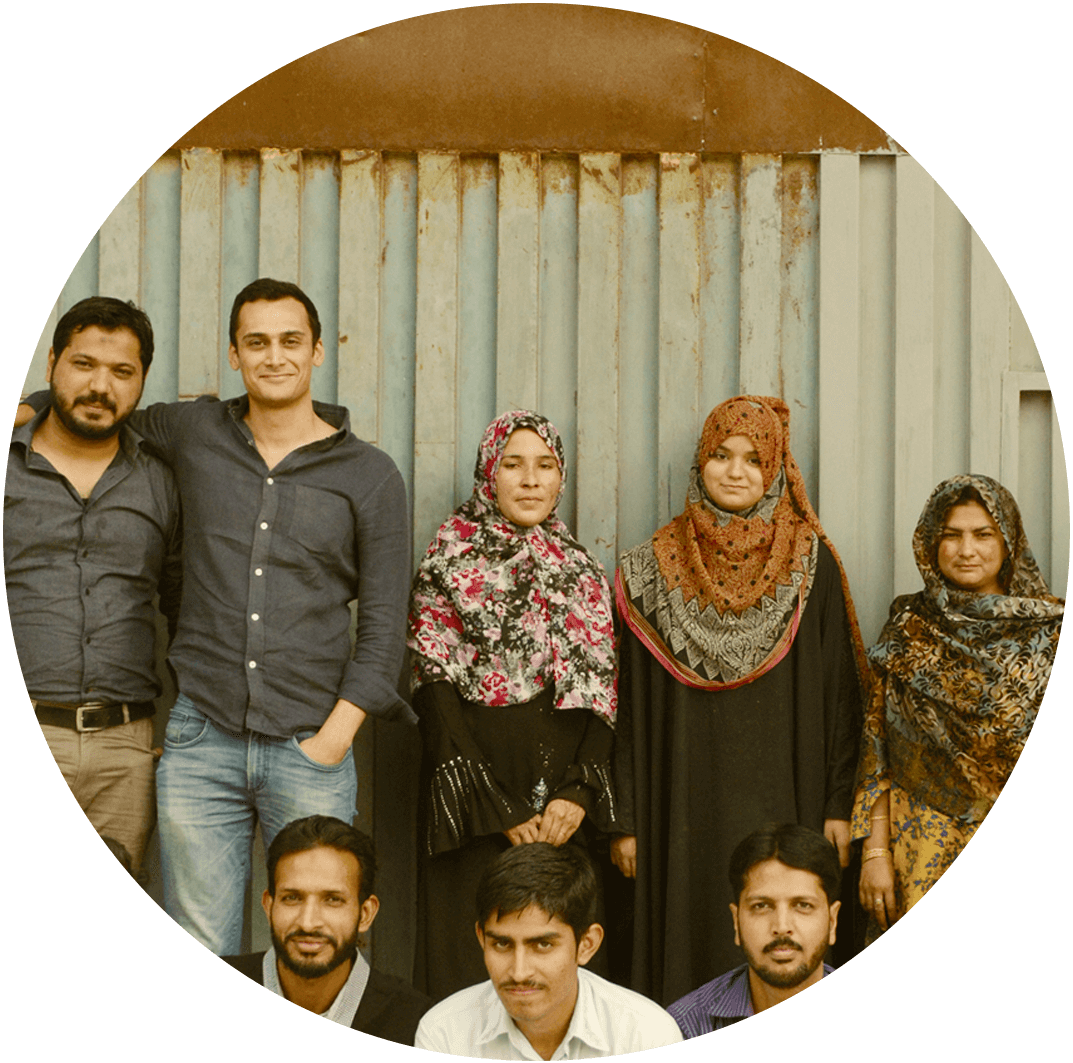 Umar
FOUNDER | Operations, PAK
Umar brings a unique global perspective into his endeavors. He completed his basic and secondary education in Switzerland before moving to New York to attend NYU. After working for a Luxury Real Estate Developer in New York, he found his passion in "buildings things". In 2013, he returned to Pakistan to start a knitwear garment factory that gradually scaled to produce 100,000 pieces a month. The success of the company however could not hide the glaring systemic disenchantment of the factory worker in the global apparel industry; condemning entire communities into a loop of subsistence living. 
Umar's insights and industry experience were invaluable in the realization of ONE432. He is responsible for creating and operating the 50/50 give back model, while balancing global quality standards with ethics, and a culture centered on community.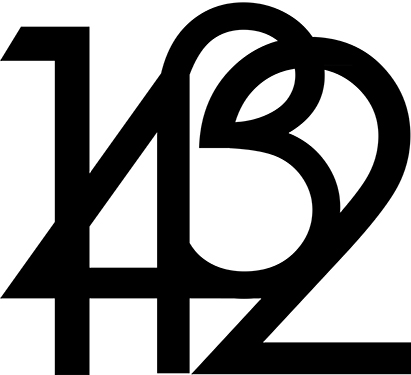 Ammar Belal visiting the students of the primary school in Koh Village, Swat, Pakistan
Ammar Belal visiting the students of the primary school in Koh Village, Swat, Pakistan